Failures and highlights of the ruling elites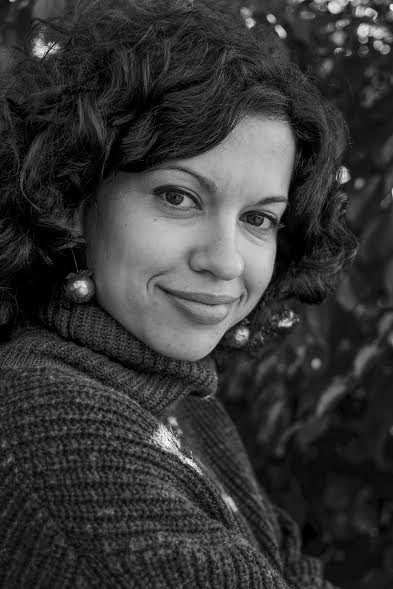 Ukraine's post-Maidan government can point to some successes: the defense, energy, banking and agriculture sectors have all seen significant reforms. An electronic public procurement system is in place. Public officials have submitted to a system of electronic asset declarations intended to curb corruption. Yet public administration, law enforcement, the political system, business regulation, the media and the judiciary have yet to see the reforms they need. Due to corrupt courts, reforms in other areas are extremely slow and suffer from poor implementation once passed.
"De-oligarchization" is considered as another failure of the current elites. Known for his propensity to compromise, President Poroshenko has created a situation where oligarchs' privileges have been limited but are still there. Rinat Akhmetov has received some preferences in the energy sector; Ihor Kolomoisky got debt restructuring for his bank "Privatbank"; Dmytro Firtash and Vadim Novinsky have managed to preserve their core business assets; Viktor Pinchuk's bank "Credit Dnipro" has received refinancing from the National Bank. Even the scandalous 'pocket keeper' of the Yanukovych era, Serhii Kurchenko, is allegedly back in the game. The payback from this is that the oligarch-backed parliamentary factions "Vidrodzhennia" ("Renaissance") and "Volia Narodu" ("People's Will") provide the necessary votes for numerous Presidential initiatives [for which the governing coalition's majority may otherwise not suffice].
---
Despite this arrangement, stability has been scarce within the security, economic and political spheres, as the ruling elites jostle for power in all areas. With a help of his fixers in Parliament, President Poroshenko managed to keep afloat a fragile and highly unstable coalition, which has accepted the majority of the President's appointments and resignations (the most prominent were the resignations of the Prime Minister Arseniy Yatsenyuk and the scandalous Prosecutor-General Viktor Shokin, and the appointment of the new Prosecutor -General Yuriy Lutsenko).
Yet even against this background of growing dissatisfaction, as prosecution service reform stalls and prosecutors fail dismally to investigate corruption cases – even those dating from the  Yanukovych' era – Poroshenko managed to pre-empt and disrupt Yulia Tymoshenko's plan to organize mass protests. Poroshenko's team has practiced its 'blaming it on Russia' tactic to perfection. Every move of the President's political opponents inside the country is pinned on the Kremlin's sinister plots. This applies as much to the former Prime Minister and opposition leader Yulia Tymoshenko as to Oleksandr Onyshchenko a former parliamentary fixer of Poroshenko himself, who turned for in the blink of an eye and is now denigrated as an abject pro-Russian.
  Growth of populism and split opposition
In this regard, one should take into account the tangible growth of populism, mainly represented by Yulia Tymoshenko's party "Bat'kivshchyna" and, to some extent, the new movement created by Mikheil Saakashvili, who has joined the ranks of those hoping to harness the political potential of the numerous groups disappointed in the current ruling elites. Paradoxically, Tymoshenko's rising approval rating coexists with low levels of trust in both her and her party, demonstrated by the reluctance of people to join the protests "Bat'kivshchyna" planned and organized in November this year.
In a bid to boost her popularity, Tymoshenko took separated Nadia Savchenko, who headed "Bat'kivshchyna"'s electoral list in 2014, from the main wing of the party by making her join the civil organization of Batkivshchyna's partner party "Narodny Rukh". The latter is a politically dead project, which joined up with Tymoshenko's grouping at the 2012 parliamentary elections.
Though formally Savchenko is still a member of "Bat'kivshchyna", from now onward she will be perceived either as an independent player ("Narodny Rukh"'s leadership has clearly given Savchenko ample freedom, claiming that since she is not a member of the party she can say and do whatever she wants) or as a member of "Narodny Rukh"'s civil society organization. If Savchenko's reputation and standing improve, that might refresh this forgotten party and thereby help Tymoshenko as well. If Savchenko does not succeed in improving her image (which is much more probable), neither Tymoshenko nor "Narodny Rukh" will suffer much, as both have distanced themselves from Savchenko in advance.
Saakashvili's protests under the slogan "The Last Winter of the Current Government" have also attracted no more than a few thousand people, while support for Saakashvili and his new opposition party "Rukh Novyh Syl" has reached no more than 3% in polling. In their rhetoric, both Tymoshenko and Saakashvili call for early parliamentary and presidential elections. These however remain unlikely in the context of the ongoing war in the Donbas and a clear reluctance on the part of Ukraine's Western allies to see the country head into elections that could destabilize it even further. Especially when there is no credible alternative neither in terms of a party (all have relatively small support) nor a potential leader.
Among the opposition parties, there is also "Samopomich", which has also voted with the coalition in parliament when needed, while its leader Andriy Sadovyi, the Lviv mayor with clear presidential ambitions, has been waiting in the wings, avoiding open criticism of President Poroshenko. After Saakashvili's loud resignation and announcement of his new party, there were rumors that the former Odesa governor and current Lviv mayor would join forces in their struggle with Poroshenko's team. One good reason for them to form an alli
ance would be the fact that Saakashvili's "Rukh Novyh Syl" and Sadovyi's "Samopomich" would be fighting for broadly the same voters if there were early elections. So far they have not teamed up, but the two men are reported to have a good relationship, so they may well do so in the future.
It is also worth taking into account the renewed "Democratic Alliance", which had initially shown oneself as an ambitious political project, aimed at battling the oligarchs. However, its reputation has been tarnished by the scandal that the Presidential Administration successfully stirred up (with the help of oligarchic media) around MP Serhii Leshchenko's purchase of a luxury apartment in Kyiv. Another co-founder of "Democratic Alliance", Svitlana Zalishchuk, has also suffered this kind of apparently deliberate discrediting. This decreases the party's chances of getting seats the Parliament in case of pre-term elections. The Presidential Administration is following the logic: the less support small and new parties have, the fewer calls for early elections there are. 
  There are also some movements from the side of the former Party of Regions members, competing for the votes of Russian-speaking inhabitants of Eastern Ukraine such as "Za Zhyzn" (For Life) by Vadym Rabinovych and the "Opposition Blok". The latter, which won 29 seats in 2014, for the time being opts for cooperation with Poroshenko's people than rather heading into pre-term elections with no sure expectations. So far, the rumors about a great return of pro-Russian forces in the next parliamentary elections, has not been supported by polling data; such rumors are however used as arguments for keeping the status quo. 
Upcoming crisis and another huge scandal
The issue of growing tariffs is going to be the biggest challenge of the upcoming winter apart from Onyshchenko's tapes crisis. Nevertheless, Volodymyr Hroisman's government is trying to cushion the impact of tariffs by developing different kinds of subsidies and distracting attention by introducing new regulations to improve access to some medicines. In this regard, Hroisman's success automatically becomes Poroshenko's success as the two are perceived as a close-knit team. That is also the reason why President Poroshenko manages to retain his support despite all the challenges. Despite all the criticism from his political opponents, particularly Yulia Tymoshenko and Mikheil Saakashvili, Poroshenko still maintains his reputation with the help of a massive media campaign in social networks and numerous loyal experts, who justify the President's actions and strongly criticize his opponents. At the end of the day, one gets the sense that it could have been much worse, so Poroshenko is doing relatively well.
Another crucial challenge to political stability in the country appeared in the person of Poroshenko's former fixer in the Parliament Oleksandr Onyshchenko, who has recently revealed incriminating information about the President and his entourage concerning corruption practices at the highest level. The allegations include bribing MPs by Poroshenko's people in order to secure support for certain draft laws, appointments or resignations, as well as using their positions for personal enrichment. Though the accusations by Onyshchenko (who claims to have passed on various pieces of proof, to American Special Forces) risk plunging the country into another deep political crisis like the one with "Melnichenko's tapes" (incriminating then-President Kuchma) in 2000, it is more likely that Poroshenko will manage to stay afloat even in these circumstances – for the following reasons:
First of all, the Presidential Administration has already demonstrated its efficiency in dealing with different types of crises such as the "Panama Papers" offshores scandal, lack of judicial reform, scandals around (former Prosecutor-General) Viktor Shokin, failure to investigate the Maidan killings, the threat of massive protests planned by Tymoshenko, Saakashvili's scandalous resignation and vicious criticism of Poroshenko. A powerful media machine and social networks dominated by opinion-makers who unanimously criticize Poroshenko's opponents and inflame passions around further Russian aggression, succeed in drawing attention away from the President and focusing on other issues. Remarkably, the Presidential Administration even reached the point of sending the journalists a lawyers' letter warning that it would sue anyone who published Onyshchenko's claims. Presidential people in the media and social networks are with one voice calling Onyshchenko an enemy of the people.
Secondly, one should take into account the fact that despite the background of extremely low trust in all the politicians, enthusiasm for protests in Ukraine is currently also low. That is the reason why another massive protests are very improbable even if Oleksandr Onyshchenko goes all the way with his accusations. Fear of acceleration of the conflict in eastern Ukraine and the risk of destabilization of the fragile political situation makes it difficult to take people onto the streets even when there is huge dissatisfaction and disappointment in the current elites. 
Thirdly, the Prosecutor General Yurii Lutsenko (with the President's blessing) has decided to kill two birds with one stone by staging a political attack on one of the scandalous Russian oligarchs with Ukrainian citizenship Vadym Novynsky, who has been plaguing people with his continued presence in Ukrainian politics after Maidan. The idea of lifting Novynsky's parliamentary immunity from prosecution distracted attention from Onyshchenko, giving the impression that there are some signs of a struggle with the oligarchs.
Therefore, in the nearest future Ukraine's ruling elites will do their best to smother the scandal by casting aspersions on Onyshchenko, who already has a negative enough image in the country, while Poroshenko will try to improve his image with a help of media and social networks, as was the case with the Panama offshores scandal. Later, depending on how Western countries are going to react to Onyshchenko's tapes and after a factual change of power in the USA, there might be a new wave of accusations against Poroshenko. Though there certainly is a possibility of early elections and another political crisis in Ukraine, it is more likely that the Presidential Administration will manages to maintain stability and stay afloat.
Finally, against the background of a fragile political situation, permanent risk of chaos and huge destabilization, neither domestic politicians nor Western ones would risk going into pre-term parliamentary and presidential elections with a loose-knit opposition and no clear agreement on an alternative leader to Poroshenko. It is thus most likely that no significant changes are going to take place in the nearest half a year. 
Oleksandra Iwaniuk  (PhD student at Maria Curie-Sklodowska University)